Creativity is the key to human potential.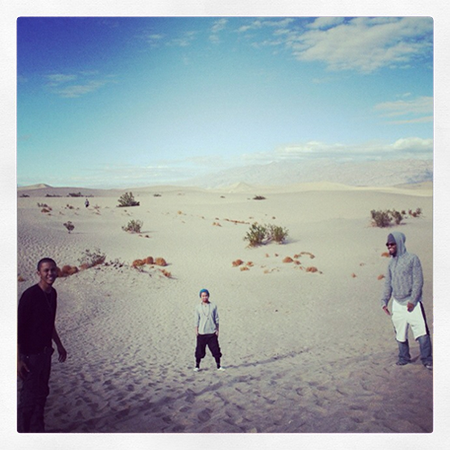 But this world often puts art on the back-burner. At iLL-Literacy, we live a social experiment around imagination. We were born as a student organization intent on fueling the spoken word and hip hop scenes in our college campuses, and through the past decade we've expanded our mission to the rest of the world.
What began as open mics evolved into features on national poetry slam stages and HBO's Def Poetry and Brave New Voices. Our garage cyphers became performances at SxSW, the Brooklyn Academy of Music, and international tours. Our small poetry workshops have grown into arts and activism curriculums presented at Ivy Leagues and community colleges alike.
As individuals, the three of us have lived in cities throughout the U.S., Europe and Asia. We are musicians, actors, poets, visual artists, educators, and curators, who make our living with the art we create.
Our message is simple: You can thrive doing what you love.
We share this idea through our songs, live shows, and education programs. If you're interested in bringing this message to your campus, give us a shout.
---
Hear our latest song, "The Comedown"
---
Watch a live performance of "Finding Emo"
---
Watch a film about iLL Academy (formerly CampusBuiLLd)
Contact or book us at contact@ill-literacy.com