Being a powerful collective means fueling our personal projects, too.
Click or scroll below to see what each of us are up to.
---
Dahlak
"The Process," an introduction to Spiritrials
---
"Work" feat. Watsky
Load More Videos
---
"Good Gawd"
---
"Implant Fantasies"
spiritrials is what happens when too many Saturday nights are blended seamlessly into Sunday morning.
It's for that time of the night when sobriety sets back in but the promise of salvation is still so far…"a dark gospel blue."
Beginning at the onset of "the high", the climax, dahLak descends into the dark backlash of hip-hop's monotonic grand narrative: greed and lust, hedonism and materialism. Through the mess, through the muck and the mire, profound glory and residues of hope find their way back into the heart of the poet.
Are we still talking about a hip-hop album? Yes. But think "hip-hop album" in the sense of art rather than a collection of disposable mp3's. The hip-hop industry is too fast. So is the music. So is the life in the music. But as life teaches us, as Spirit x Trials teaches us, "live fast and die young". spiritrials is for sustainability. In music and in life.
---
Dahlak is touring internationally with the hip hop theater production Word Becomes Flesh.
First performed by Marc Bamuthi Joseph in 2003, Word Becomes Flesh returns to the stage, re-invented with a new generation. A series of performed letters to his unborn son, Word Becomes Flesh uses spoken word, dance and live music to document nine months of pregnancy from a young single father's perspective. Now performed by a six-member ensemble, this choreopoem critically, lyrically and choeographically examines fatherhood in the black community. Dahlak stars with Daveed Diggs, Dion Decibels, Kahlil Anthony, Michael Turner and B.Yung.
---
DRZZL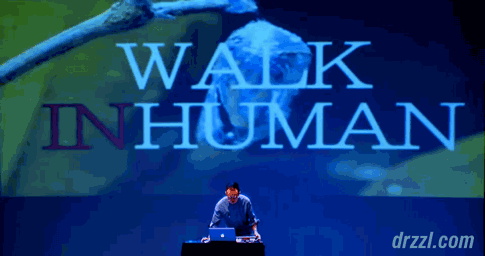 BeastReality reaches far into the realms of fantasy to question the truth about modern concepts of love.
Merging live music, spoken word poetry, installation art, and film, the piece is a collection of stories that each revolve around the protagonist's romantic encounters with mythical and science fiction creatures. From mermaids to android robots to demigods, each relationship is explored by juxtaposing our primal need for affection with the sociological guidelines for love.
Through the use of modern myth, BeastReality touches on the themes of interracial relationships, sexuality, marriage and religion, and human loneliness ­ – ultimately asking the audience to confront if our contemporary expectations of an "ideal partner" are as fictitious and far-fetched as the creatures presented onstage.
DRZZL is currently imagining the music for BeastReality, and developing the stage production with the directive assistance of Beau Sia. He recently previewed his work at Busboys & Poets and the John F. Kennedy Center's Millennium Stage in Washington DC.
---
Art Intersections: An Asian-Latino Lookbook
---
DRZZL speaks to the Smithsonian's mobile experts about digital curation
Adriel Luis is the Smithsonian's first Curator of Digital & Emerging Media.
After a year of global hopscotch that led him from Harlem to Vienna to Oakland to Beijing, Adriel Luis finally makes a nest in Washington, DC, as the curator of digital and emerging media at the Smithsonian's Asian Pacific American Center. Finding ways to blur the lines between digital and literal reality, DRZZL can be found sprinting across the National Mall – or casting artwork three stories high from projectors, like sideways UFOs.
Reeling together his knacks for coding, design, video editing, and his experience presenting multidisciplinary art with iLL-Literacy, DRZZL works to redefine the relationships that museums have with visitors, artists, and curators alike. He seeks to exploring the many dimensions from which art, history, and culture can shift communities and humanity as we know it.
---
N.i.C
Banger Bros. webisode #1
---
TiVO's first music video, "PILLZ"
A lot can happen on the way back home.
After three relentless years in New York City fighting rats, roaches, and robbers – like Dragonballs after a wish, the members of iLL-Literacy dispersed to separate corners of the globe.
Nico landed in Los Angeles, but immediately began feeling sick. He ignored it the best he could as he landed in LAX, drove past the palm trees, and landed in his Santa Monica yacht community. That night, he dreamt that a faction of his blood cells became discontent with the vessel in which it swam. "Come, comrades!" shouted the King White Cell. "Blood rivers yonder flow with scent of Scotch!" The cells climbed from his flesh, through his pores, and vanished as a single organism into the night.
The next morning, Nico awoke to a series of Youtube videos released by someone possessing the same face, voice, and late 90's-era typewriter flow as himself. Donning the name TiVO (an acronym for "The Voice Of ignorance,"), Nico's doppelgänger had found camaraderie with a pack of miscreants known by at least 25 followers as The Banger Bros.
Threatening to release club joints until Nico finishes his new album Macallan 18, the recent California returnee has been consumed by the production of his new solo project, instead of slurping oysters with Selena Gomez as he had originally hoped.